Intrigued by the possibility of driving an all-electric vehicle? Still want your vehicle to provide advanced versatility and capability? Ford has you covered with the 2022 Ford F-150 Lightning.* This model puts a new spin on the famed F-150 pickup, forever changing the meaning of being "Built Ford Tough."
Ready to learn more and see if the F-150 Lightning could be the right fit for you around Easton, Raynham, or Stoughton, MA? Our team here at 24 Ford of Easton is excited to take you through the specs, features, and overall performance you can expect behind the wheel of this electric pickup!
---
Efficient and Effective Electric Engine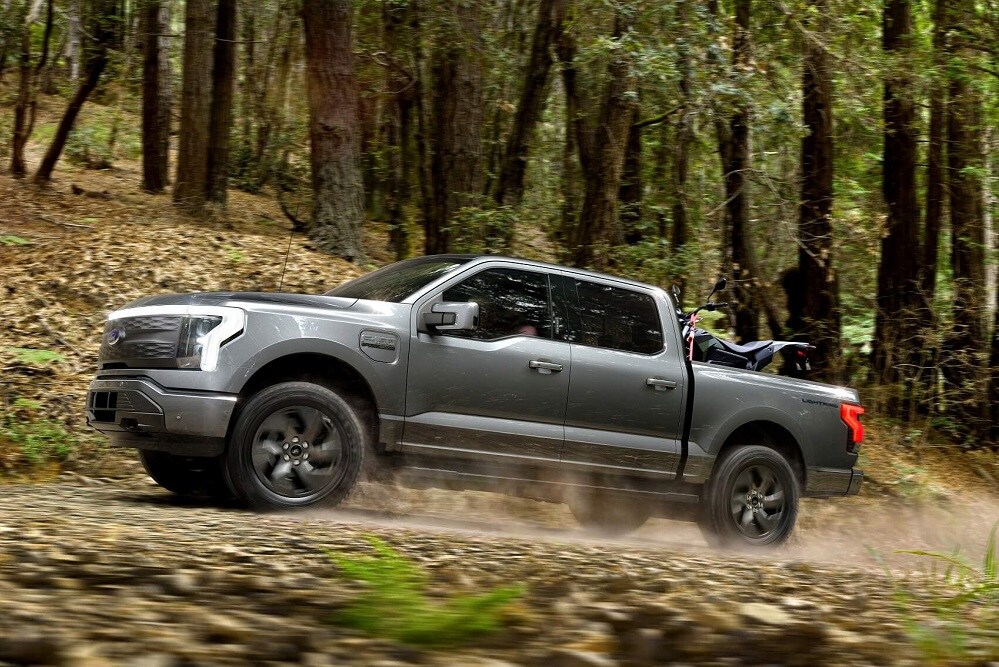 As you'd guess, the Ford F-150 Lightning runs entirely on electric power. The 2-motor system features front and rear engines, which will work in tandem to power the truck. When configured with the extended-range battery, this engine setup will pump out an eye-popping 563 horsepower and 775 lb-ft of torque.
Perhaps more impressive than this power, though, is the mileage range provided by this battery. The extended-range battery has a targeted range of 300 EPA-estimated miles, meaning you'll be able to travel up to 300 miles on a single charge.
---
Electric Power: Providing a New Meaning to Versatility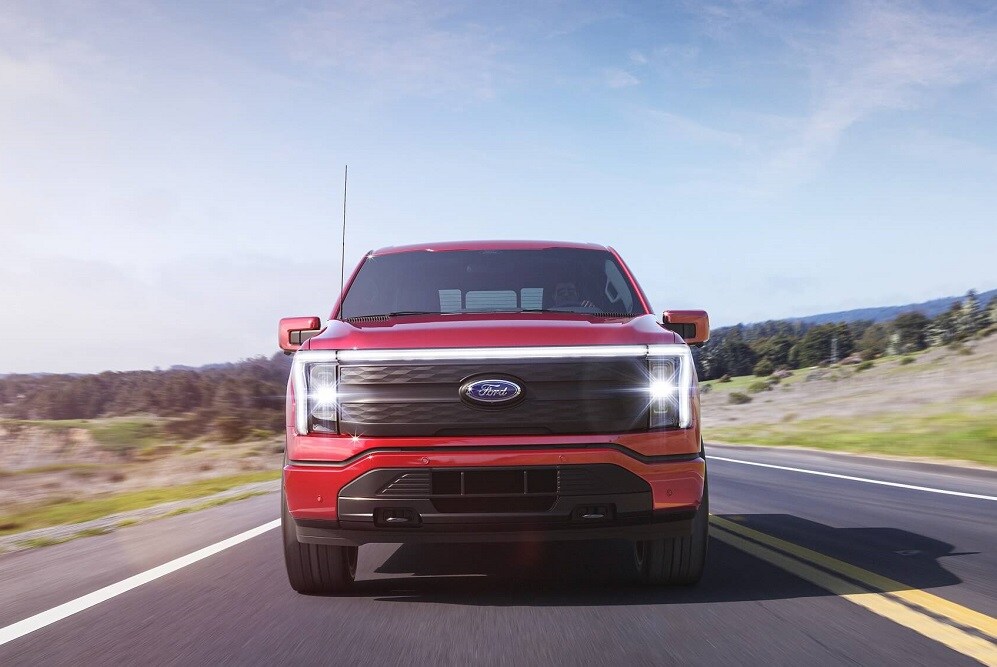 The F-150 Lightning continues to impress with some of its productivity specs and features. For instance, the truck will match the prowess of many gas-fueled trucks, offering a targeted maximum available towing capacity of 10,000 pounds and a targeted maximum payload capacity of 2,000 pounds. So, you'll have the ability to haul any equipment you need for your upcoming adventure, whether it be personal or professional in nature.
The 2-motor setup also provides standard 4x4 capability. This will offer supreme traction control, supplying the ability to confidently conquer any terrain.
The Lightning really goes over the top, though, with its electric offerings. The truck is quite literally a powerhouse, actually producing enough power via its available Ford Intelligent Backup Power Feature to serve as a generator for your home in the event the normal power supply should go out.
---
Bolt Up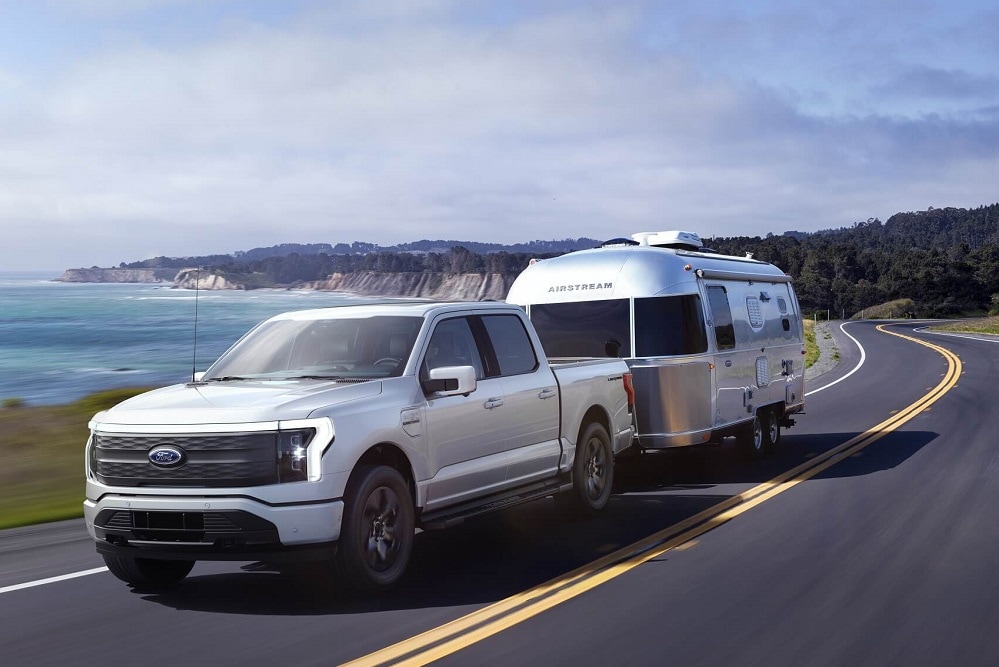 As you put the F-150 Lightning to work, of course, you'll need to charge it. Here, you'll have options. The extended-range battery comes standard with an 80-amp Ford Charge Station Pro, which can be utilized at home. You could also utilize the 32-amp Ford Mobile Charger, restoring battery life via any traditional 120V or 240V outlet.
Ford has also partnered with the largest public charging network in North America, so you'll be able to utilize charging stations as well.
---
Delivering a New Meaning to 'Built Ford Tough': The 2022 Ford F-150 Lightning
Impressed after learning more about the 2022 Ford F-150 Lightning? We thought you might be! Our team at 24 Ford of Easton is here to field any questions you may have about this pickup, whether you're curious about its availability or just want to follow up about a certain spec or feature.
We're proud to serve Easton, Raynham, and Stoughton, Massachusetts, drivers, and we hope to assist you soon!
* Model not yet released. All specs mentioned herein have been cited from Ford.com and are subject to change by the manufacturer.